Customer Service for Success

How can I improve my customer retention?!
So I "finished" a 1500 piece puzzle and guess what….there was one missing piece – I promise it is not amongst my son's toys – they gave me an extra corner piece instead. Talk about frustration! And the time spent trying to find the customer service contact information to find out about getting a new piece just ruined my mood even more. So, depending on the response I get from them (if any), I may be in search of another puzzle brand. This brings me to my point of….customer retention. Customer retention is all about turning customers into repeat buyers and stopping them from going to your competition (I'm looking at you puzzle brand)! So what's the best way to keep them coming back for more and staying loyal to your brand?
Why focus on customer retention?
It can cost 25 times more to acquire a new customer than it can to just hold on to an existing one. These customers already know your brand and you have spent time building trust – don't throw it away through poor customer service! Plus, on top of repeat business, loyal customers are more likely to spread the word about your business. This means the potential for more people to become loyal customers!
How should I determine customer retention?
Every business is going to have a different volume and frequency of business. For example, I go to the grocery store once a week and my hairstylist every 3 months. My hairstylist shouldn't be looking at customer retention rate on a monthly basis if most of her clients come in every 3-5 months- semiannually would be more appropriate. So one of your first steps is determining the frequency at which your typical customer makes another purchase. You can find this out by using a CRM to track and record when customers make repeat purchases.
Churn Rate
Here is a quick formula for determining your churn rate (or the rate at which customers stop doing business with you). If your annual churn rate is above 5%-7%, it is probably time to evaluate and start looking at ways to fix this.
Churn Rate = (Number of Customers at Start of the time period – Number of Customers at End of the time period) / Number of Customers at Start of the time period
It is important NOT to include any new customer acquired during this same time period to get an accurate churn rate. You want to determine the rate at which you are losing customers.
Retention Rate
This is where we determine the ratio of customers that return to do business with you.
Retention Rate = (Number of Customer at the Start of a Time Period – Number of Customers at the End of the Time Period) / New Customers added during the Time Period
How do I increase my customer retention rate and decrease that churn rate?
If you are seeing a high churn rate, it is time to start evaluating your customer service. And even if a customer has a bad experience with your product or business, it is all in how you handle it. Some of your most loyal customers can come from responding well to their customer service requests! So what are customers looking for in customer service:
Fast Response Time
The faster you are able to respond to your customer, the higher their customer satisfaction. Don't let them stew for days in frustration – if you are not able to respond to all requests in 24 hours, make sure your customers know when to expect a response. Even a quick reply letting them know that you have received their question and will respond in a timely manner will do.
Provide Great Customer Service
Customer service doesn't end after a transaction is complete. Make sure whoever is handling customer service calls has the ability to handle them without the need to jump through hoops and unneeded call transfers. What could have been an easy thing to fix now becomes a massive issue if the customer is transferred to multiple departments.
Always Ask for Feedback
Feedback from your customers is one of the best places to start. They will tell you what you are doing great and what needs work. If you aren't sending out surveys, anyone who has contact with your customers should be able to tell you main complaints and preferences.
Customer Loyalty
Reward your customers for their loyalty, it works! One of the best burrito places in my area is a bit of a drive, but add on the rewards I get from purchasing and you turn a maybe into a definitely! But not only are loyalty programs beneficial for the customer, but you are also able to get more detailed customer data for more detailed rewards or additional marketing opportunities.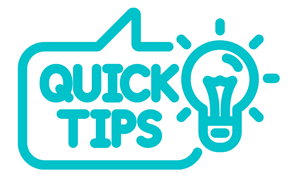 Here are some tips on creating the best customer experience
Empathy
Put yourself in your customer's shoes and make the experience best for them. Respond to customer service requests promptly and/or let them know when they can expect a response back.
Employee Experience
Make sure your employees (or yourself) have the ability to help customers in a timely fashion, whether that is through a CRM or otherwise. And routinely check that your employees are delivering the kind of experience you expect.
Happy Monday! Have a great and productive week!
Allyce Mitchell
RevMarketing.com
https://comparecamp.com/direct-mail-statistics/
https://go.lob.com/rs/900-QJF-050/images/The%20State%20of%20Direct%20Mail%20R8.pdf
https://www.compu-mail.com/statistics/25-direct-marketing-statistics-for-2020
https://www.usps.com/business/pdf/informed-delivery-overview.pdf