So, What's Your Favorite Podcast?
Is podcasting the new blogging…
I wouldn't go that far. Blogging will continue to be essential for your website to grow organically and boost SEO scores (getting you to the front page of Google). But not everyone has the time or even wants to read a lengthy blog post. And strictly from a content standpoint, podcasts can be used for almost any industry By catering to your audience's needs with multiple avenues of content, podcasting can help grow your business and get you in front of a larger audience
So you are probably wondering how a podcast can enhance your business…
Attract new leads with expert videos (without being an expert podcaster!)
Grow your business organically online
It's HUGE for brand awareness
Tell your story, your way
Target your audience's pain points
Increase visitor time on site (when you have a podcast platform on your site)
Viewers can share your content
Get leads that want your products & services
Control your own content filters
Build your email subscriber list
Develop new relationships with your buyers
The greatest part….your audience can listen to your podcast anywhere! They don't need to be in front of a computer. Now, you may be wondering if there is a market for a podcast for your business. Check this out:
51% of Americans over the age of 12 have listened to podcasts (Edison Research)
32% of Americans listen to podcasts at least once a month (Edison Research)
74% of podcast users listen to podcasts to learn something new (Edison Research)
Podcasts now account for 28% of total time consumers spend listening to audio – which is ahead of any other audio source (Edison Research)
So, the short answer is YES! It's time to get your business in the podcast game!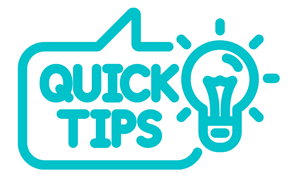 Here are some tips to get your business started in podcasting
Acquire podcast equipment (which you probably already have)
All you need is a laptop with a good internet connection to get started. As your podcast grows, it would behoove you to get a quality microphone, but it is definitely not needed to get started.
Decide where your podcast is going to live
Rev Marketing has a podcast platform built into some of our website platforms. When your audience listens directly on your website, that can boost your website scores and help move you to the top of Google. The platform also hooks up to your RSS feed so that your audience can find you on Apple Podcasts, Spotify Podcasts, etc.
Talk with a Rev Marketing expert HERE about podcasting opportunities
Decide on the podcast specifics
How long is your podcast going to be? In the beginning, you can try to keep it to 20-30 minutes long. The shorter time will help keep your audience engaged. As you progress in your podcasting, you can always play with the length of time.
You also need to determine when your podcasts will be posted. Keep it on a schedule so that your audience knows when to expect new content! And, especially in the beginning, make that schedule achievable. Don't overextend yourself by trying to do too many.
Market your new podcasts
New podcast uploads can be great content for emails and blogs! Send out an email and post a blog with a link to your new podcast every time a new episode is launched!
Check out more information on podcasting here -> Top 4 Reasons You Need a Podcasting Platform on Your Website
Happy Monday! Have a great and productive week!
Allyce Mitchell
revmarketing.com