Tips to Get Blogging on a Regular Basis

Scale up your Mondays with our new "Mastering Mondays" series from Rev Marketing. Start your Monday's off right with the do's and don'ts about websites and marketing and be the first to get tips for how you can increase your ranking on Google.
Are you ready?! Let's GO!
The ugly truth about blogging…
IT HAS TO BE DONE! Blogging is your key to getting discovered by your audience.
It's all part of content marketing. Think of it this way, in order to help your audience find your business online, Google needs to be able to crawl and index your site for relevant content. It's time to show Google that you have the answers people are looking for! Bonus points if you are tagging blog pictures with keywords too – but don't start keyword stuffing either, there's a balance. Keep it to 3 keywords, max!
Are you not convinced yet, let me throw some enticing stats at you….
90% of B2B and 70% of B2C businesses are using content to promote brand awareness, increase ROI, and build authority in their industry
Websites with Blogs Have 434% More Indexed Pages than Websites without Blogs
Increasing Your Blogs by 100% Gives You a 300% Increase in Traffic to your website
Businesses with Blogs Get 2x More Email Traffic than Businesses without Blogs
57% of Marketers Say They Gained New Customers through Blogging
Using Blogging as a Marketing Strategy Gives You a 13x Bigger Chance of Achieving Satisfying ROI
At the end of the day, blogging takes time. And not just for you to write, but also for Google to start indexing your content. So make sure your time is well spent.
Publish consistently
High quality content is KEY
Focus on one topic at a time
Add images! More bonus points if they showcase your business and are not stock photography. Articles with images get 94% more views as opposed to those with no visuals.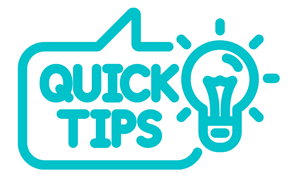 Here are some tips to get your business blogging on a regular basis
(start with 1-2x per week to create brand awareness):
You send emails, right?!
Put that same information into a blog post and have that content do double duty! You probably guessed it…..this email is going to turn into a blog post (but you get this super cool info first!) without much extra effort.
Are you fresh out of ideas?
Delegate the task to someone who enjoys writing or split the blogs between a couple people to ensure you (or someone else) is not getting burnt out with continuously writing content. Maybe even ask a friend in the industry to guest post! 62.96% of readers perceive blogs with multiple authors to be more credible.
Similar to recycling your email content…..
Recycle your older blog posts with new and updated information!
Add it to your calendar NOW
(or to whoever will take charge of this task)!
Check out some of our other blogging tips here -> Should You Add a Blog to Your Website?
Happy Monday! Have a great and productive week!
Allyce Mitchell
Revmarketing.com