5 Must-Haves for Your Website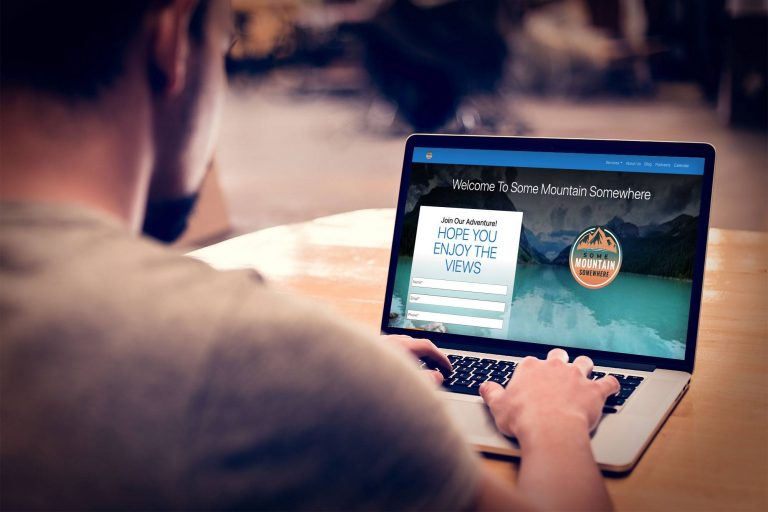 If you're a small business owner, chances are you understand the importance of having a website. In today's digital age, potential customers are looking for you online—and if you're not there, they'll move on to your competitor. But simply having a website is not enough. If you want to make a good impression and convert visitors into customers, your website needs to be well-designed, user-friendly, and informative. Not sure where to start? Here are 5 must-haves for your small business website.
1. A Compelling Homepage
Your homepage is often the first thing potential customers see when they visit your website, so it's important to make a good impression. Keep your homepage clean and uncluttered; too much text or too many images will overwhelm visitors and turn them away. Instead, focus on creating a visually appealing design with easy-to-navigate menus that will guide visitors to where they want to go. And be sure to include a call-to-action (CTA) on your homepage—a button or link that encourages visitors to take further action, such as signing up for your newsletter or scheduling a consultation.
2. Relevant and keyword-rich content
The content on your website should be relevant to your business and industry, and it should be keyword-rich to ensure that your site comes up in relevant searches. But beware—stuffing your content with too many keywords will not only turn off potential customers, but it will also get you penalized by Google. Instead, focus on writing quality content that provides value to readers and naturally includes relevant keywords throughout.
3. High-quality images
Images are worth a thousand words—and when it comes to websites, that couldn't be more true. Make sure the images on your website are high quality and properly sized; blurry or pixelated images will give visitors the impression that you're amateurish and untrustworthy. If you don't have access to high-quality images of your own, there are plenty of free stock photo websites where you can find professional-looking images to use on your site. Just be sure to read the terms of use before using any images so you don't inadvertently violate any copyright laws.
4. A clear value proposition
Your website should clearly communicate what it is you do and how you can help potential customers solve their problems. This is known as your value proposition, and it should be front-and-center on your homepage so that visitors know immediately what they can expect from your site—and why they should stick around. Not sure what your value proposition is? Take some time to brainstorm what makes your business unique and how you can best serve your target market. This exercise will help you zero in on what sets you apart from the competition and what benefits potential customers can expect when they do business with you.
5. Optimized for search engines
You want people to find your website when they perform a search online. It's important to make sure that your site is optimized for search engines like Google—and this includes both the design and the content of your site. When designing your site, include relevant keywords throughout (but avoid keyword stuffing!) as well as alt text for images (this is the text that appears when an image doesn't load). You also want to make sure that all of your pages are linked together logically so that search engine crawlers can easily index them; this process is known as site-mapping. Once your site is designed and built, take some time periodically to check its performance using Google's PageSpeed Insights tool. This will help ensure that everything is running smoothly and help you identify any areas where optimization may be necessary.
A well-designed website is essential for any small business that wants to compete in today's digital world—but simply having a website is not enough. Your website needs to be well designed, user friendly, informative, and optimized for search engines if you want it to make a good impression and attract new customers. You're in luck! Rev Marketing has websites that incorporate all of these must-haves! Schedule your free consultation today!